Osaka, Japan
Investment advantages:
Osaka World Expo

Osaka has successfully elected as the main venue for the 2025 World Expo. This is the second time that Osaka hosts the World Expo in half a century. It is expected to receive about 28 million visitors, which will bring economic benefits of about 2 trillion yen to Osaka.
Japanese Prime Minister Shinzo Abe said that the Expo will not only attract tourists to Osaka, but also increase the number of tourists to other destinations across Japan, which will become an important opportunity to boost the regional economy. During the Expo, it is expected that the number of visitors to Kansai will increase by 30%, benefiting the whole nation of Japan.

Osaka Casino

The House of Representatives passed the "Integrated Resort (IR)" construction bill, commonly known as the Casino Act. In order to welcome and attract more tourists, Japan needs to build supporting facilities, thus the concept of "Integrated Resort" emerges. Goldman Sachs (GS) estimates that the Japanese gambling market turnover can reach $15.8 billion a year, more than that of Nevada market (where Las Vegas locates), which is $11.1 billion.
On February 15, 2018, the Japanese government and the ruling party accepted the construction plan of the Osaka Casino, which will be completed and open around 2024; Osaka Casino will be the second largest casino, second only to Macao. It is expected to create 80,000 jobs.
The Japanese casino has become a place of must for gambling giants. Ho Yau Lung, the son of Ho Hung San who is known as the king of Macao, has indicated that he will do whatever he can to obtain a license of the Japanese casino; MGM, the leading company in Las Vegas also announced its entry into Osaka.

Remarkable real estate investment rate of return

Osaka is the political, economic, cultural and transportation center of Western Japan. Its population is the third largest in Japan; its population density is second only to Tokyo, ranking second in Japan. Osaka's GDP is second only to Tokyo, ranking second in Japan.
Osaka is attracting more and more investors. The real estate prices in Osaka City are lower, and the demand for rentals continues to increase, which can achieve a higher return on investment.

Homestay investment in Osaka – worth a lot. Osaka is a "B&B Special Zone". In October last year, it was the first city opening to accept applications for B&B licenses. Its average monthly homestay occupancy rate is nearly 90%, and its rental return rate is more sizable than that in other mature countries.
Map of Japan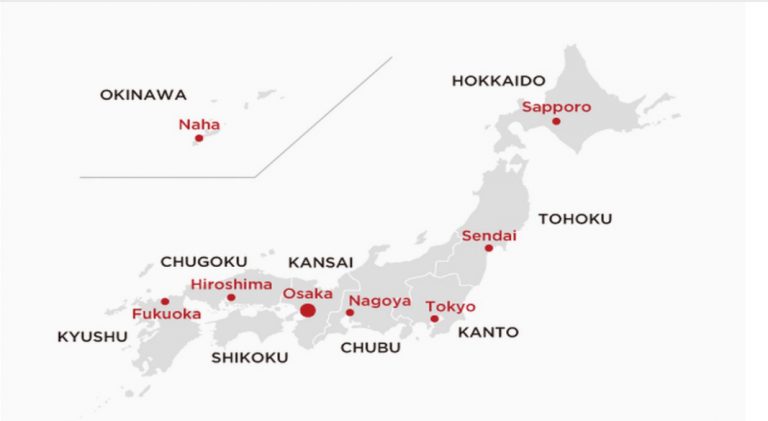 Dotobori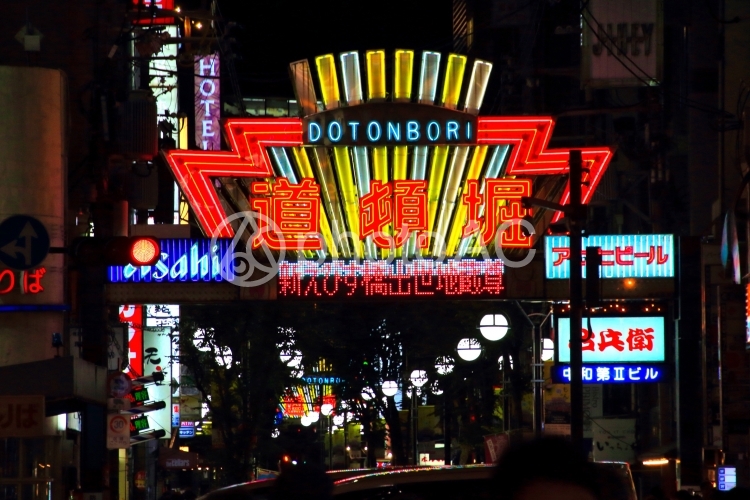 Shinjiku